Lost Lake Scout Camp Beaver Day
aka Work Day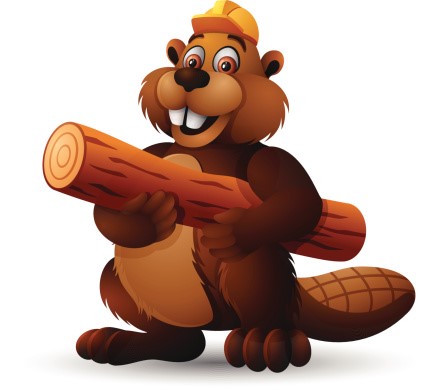 Beaver Day is an important time each year at Lost Lake Scout Camp to help prepare  for the summer and make sure everything is in great shape.  This can't be done without lots of hands. Older Scouts, Scouters, and Parents are invited to participate in Beaver Day events. Scouters with skills in carpentry, electrical, plumbing, or other trades are especially encouraged to attend.
Come and join us for BEAVER DAY! 
Help us make Lost Lake Camp – The Best Camp in Alaska – even better!
Beaver Day participants will need to bring and turn in a copy of their BSA Health and Medical Record Parts A & B when they check in. Forms will be returned at the end of the event. Forms that are not picked up will be destroyed.
Date for upcoming Beaver Day:
When: Saturday, June 3, 2023
Work will begin at 9:00 a.m.
Please contact the Scout office at 907-452-1976 or click here to download sign up form for Beaver Day!
Please turn in Sign up form to the Council Office by June 1, 2023 if you are planning on attending
The Order of the Arrow is going to supply food for that day:
Breakfast (8:30 am):  Sausage, Bisquits with Gravy, and Scrambled Eggs
Lunch (noon):  Hot Dogs, Veggie Tray, Brownies or Cookies
Supper (5:30 pm):  Maccaroni and Cheese, green Salad, Fruit Cobbler
The Properties Committee will draw up a list of projects that will improve looks and make our camp safer. 
Participants may come camp for the weekend free of charge or just come for Saturday to lend a hand. Individuals and units planning to camp for the weekend will need to inform the Council Office at least one week prior and provide their own camping equipment for the entire weekend. Campsites and cabins are available on a first-come first-serve basis.
We hope that all Units and many individuals are able to come to
Beaver Day!!