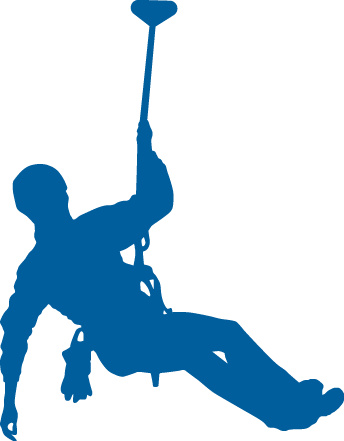 Lost Lake Scout Camp
Midnight Sun Council, BSA Cope/Zipline/Climbing
COPE Information
Initiative Games – Games of 10-15 Minutes / team challenges requiring the group to plan and work together to solve a problem and/or accomplish a goal. They can also require the group to actively look out for each other through spotting, which increases group trust. (No age requirement)
Low COPE – The area has (10) elements from a wall, trust fall, beams, etc. to teach team work & communication (Age 8 and above)
Climbing wall/tower – A 40' tower with climbing faces and (2) rappeling walls Age 8 (shoulder height only applicable to climbing only) (Age 10 and above)
Zipline – A 300 foot zipline for the brave (Age 10 and above)
High Cope – High Ropes (30' above ground) course. This course will challenge even your best climbers! (Age 10 and above)
Note: BSA age requirements are utilized from the "The Guide to Safe Scouting". (Age 8 & up) Bouldering or Climbing no higher than the climbers shoulder. (Age 10 & up) Climbing, Rappelling and zip lining.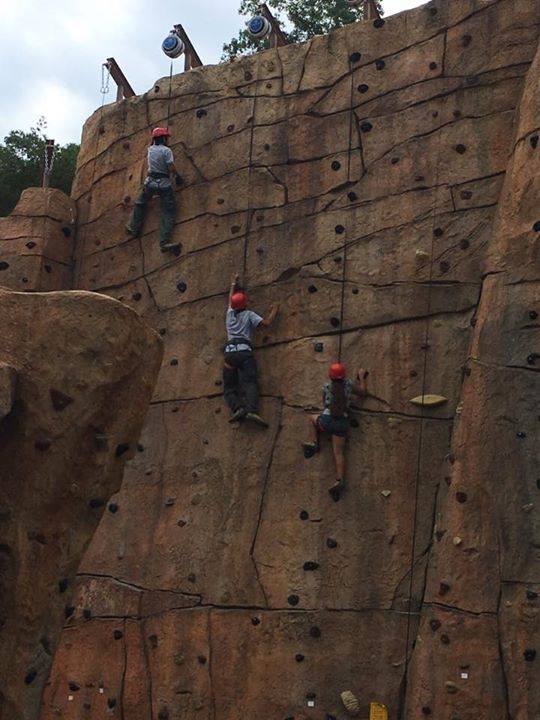 Costs:
Initiative games: $5 per person depending on participant numbers
Low COPE: $10 per participant (3-4hrs)
Climbing/Rappelling wall: $20 per participant (3-4hrs)
Zip line: $10 first zip $5 per zip after first zip line experience
High COPE: $40 per participant (3-4hrs)
Staffing– All activities are managed by a BSA certified course director. Certain help from adults is expected
Equipment/Course – All ropes and hardware are purchased, logged and retired on schedule. Safety equipment includes helmets, harness and gloves when needed. The course is inspected and certified each year by an outside agency
Activity Consent Form and Parent/Legal Guardian signature required to be on file prior to activity (Pg. 3 of COPE Packet).
For appointment scheduling contact the Midnight Sun Council by phone at (907) 452-1976 or stop by the Earl & Pat Service Center located at 1400 Gillam Way Fairbanks, AK 99701. Questions can also be E-mailed to Stephen Smith at the following email address stephen.smith@scouting.org
Click on the links below to view and download COPE Packet:
Activity Consent Form and Parents/Legal Guardian signature (page 3)