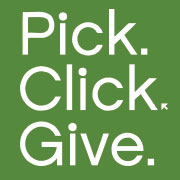 Each year many of the Midnight Sun Council supporters contribute their Friends of Scouting donations through the Pick Click Give option.
This is just another option which allows Alaskan residents to pledge and pay a portion of their Permanent Fund Dividend (PFD) in support of the youth, volunteers, and Scouting. Below is a link that takes you right to the Councils summary on the PFD webpage. This is a great way to pledge now and pay later.
The deadline to make adjustments for donations from the 2023 PFD is August 31, 2023.
For more information, please contact CJ at Clinton.Stewart@Scouting.Org
https://www.pickclickgive.org/index.cfm/pfdorgs.info/Midnight-Sun-Council-Boy-Scouts-Of-America