2023 NATIONAL JAMBOREE
DON'T LET YOUR SCOUTS MISS

THE BEST

SCOUTING HAS TO OFFER!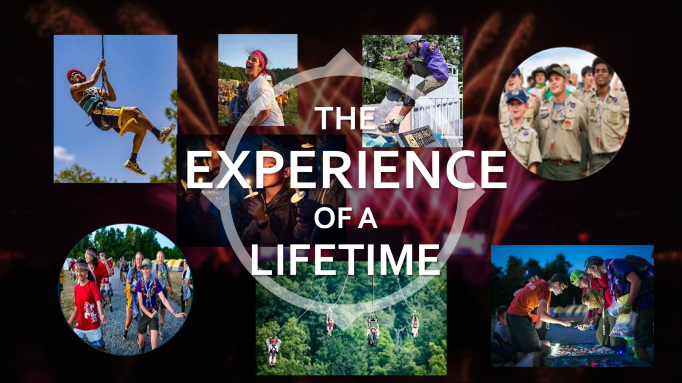 JULY 19 – JULY 28, 2023
Summit Bechtel Reserve,
West Virginia
The Midnight Sun Council is hosting a Jamboree Troop to attend next year's National Jamboree at the Summit in West Virginia. Current plans would be to tour Washington D.C., visit various museums and then head to the Summit for a week of exciting fun with other Scouts from all over the country and world.
Final cost has not been set yet, because tours and travel are still being determined, but you could expect the total cost to be around $4,000-$4250 per person.
Matt Cooper (SM Troop 38B) will be the Scoutmaster for our Troop. There are no limits on number of youth attendees, nor on the number of adults allowed to go this time around.
Scholarships for the Summit portion of the fee are available on the Jamboree site, as well as the registration link and a ton of information. If interested, please sign up on the site.
A payment schedule and fundraising opportunities will be forthcoming. We have a book started for payment tracking purposes here at the office. As we progress, more information will be coming.
We are accepting reservations for both young men and women, but still need to figure out if we will be going as 2 separate troops or on Venturing Crew for leadership purposes.
All information regarding the National Jamboree can be found at this link: https://jamboree.scouting.org/
For easy reference, here are a couple of links for your use:
Please register through this link:
https://jamboree.scouting.org/participants/
Information on the available scholarships can be found here:
https://jamboree.scouting.org/participants/scholarships/
Scholarships available for the biggest Scouting event in the country – On Scouting (scoutingmagazine.org)