Cub Scout Preview Adventure Protect Yourself Rules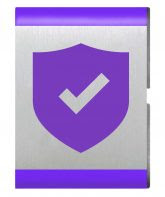 The BSA takes youth protection seriously. In addition to requiring adults to complete Youth Protection Training, we also educate our youth on how to protect themselves. In partnership with the Barbara Sinatra Children's Center Foundation the BSA offers the Protect Yourself Rules Preview Adventure to our Cub Scouts. This adventure may be completed in lieu of the cyber chip.
For more information on the adventure, head to the Protect Yourself Rules Preview Adventure page. This adventure is available online only.
After you complete the adventure, please take a few minutes to complete the attached survey.
The BSA would really like to hear from you.