Friends of Scouting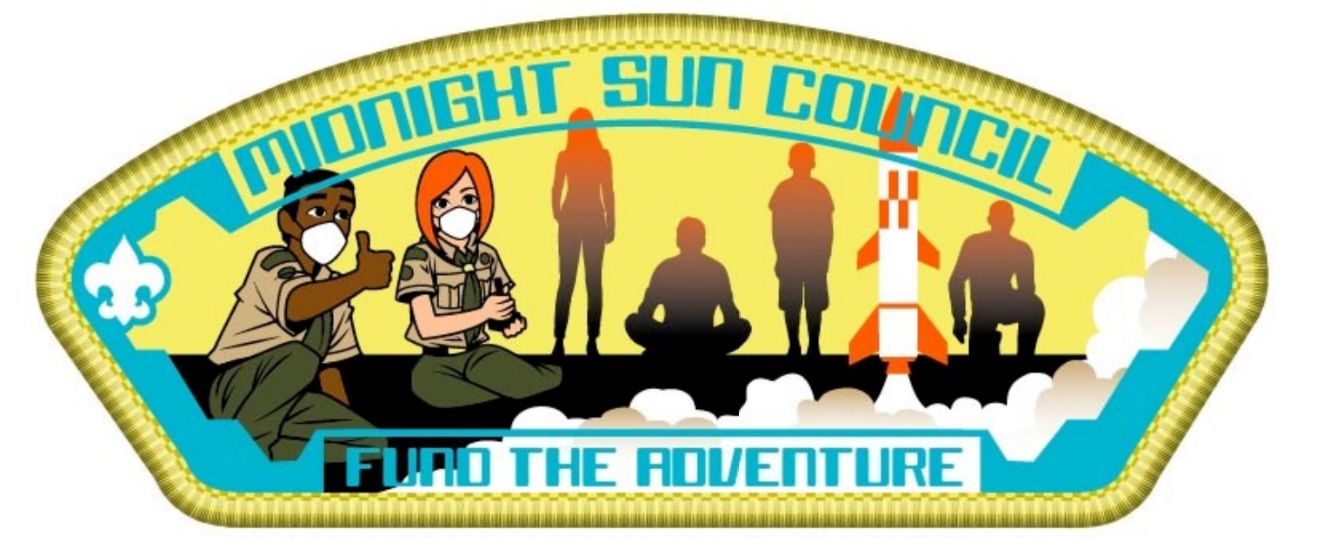 Introducing the 2021 Fund the Adventure patch which showcases the Scouting program through the pandemic we started to face during 2020. The challenges were difficult to overcome but with the tenacity and determination of our volunteers and youth we continued to bring quality program and continued support our youth!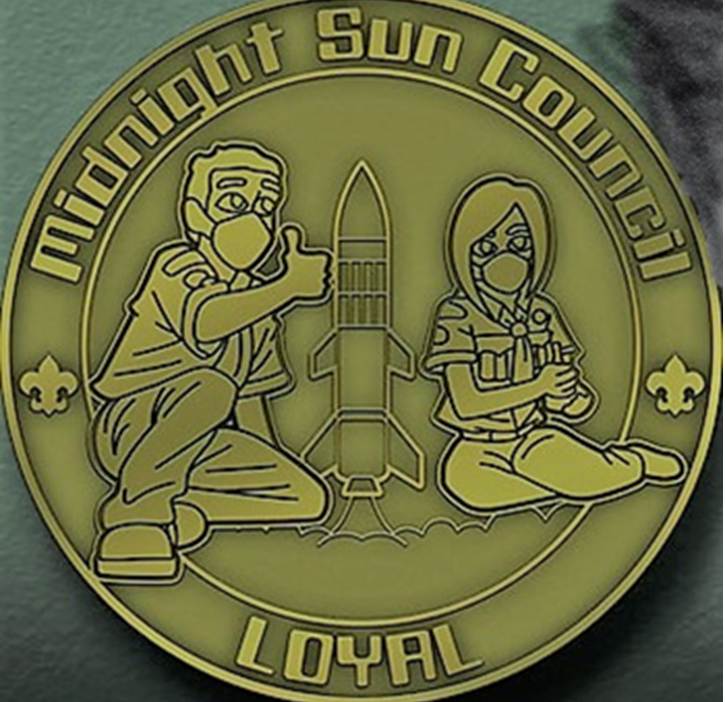 The new FOS Coin goes right along with our theme of STEM this year!
A $250 donation will get this limited-edition coin which is also the 2nd coin in our Scout law series with a blow-up picture of our Scouts in action right from our very own Fund the Adventure Patch. It depicts that Scouting continues even during a pandemic.
Do not wait to send in this year's donation to secure your coin and fill your plaque (Plaques are also available if you have filled your previous plaque or if this is your first year donating) 
 For more information contact CJ Stewart via email at clinton.stewart@scouting.org 
or call the Council office at (907) 452-1976.
You can also just send a filled out FOS Pledge card (see link below) to the Council office.
---
"My Friends, No great endeavor is accomplished alone."
The time is fast approaching us now for our annual Friends of Scouting presentations to each unit. We conduct this unit level campaign through presentations made preferably at a Cub Scout Blue and Gold banquet, Boy Scout Court of Honor, and Venture parent's night. Presentations are typically 5 to 7 minutes with time to collect pledge cards.
"Friends of Scouting" is a campaign to provide financial support to your local council. In our case, that is Midnight Sun Council. This support is in the form of a pledge or donation from a company, organization or individual to ensure the financial viability of a council. Each council, including Midnight Sun Council, must raise all of its own funds to support its operating budget. Councils receive excellent program support from our National office but no financial support is provided. Scouting continues to grow and thrive within our council for many reasons, not the least of which is funding. The Midnight Sun Council serves not only the Fairbanks North Star Borough but approximately 279,000 square miles (49%) of the State of Alaska. Each year the Friends of Scouting campaign is conducted annually among the parents of Scouts and volunteer leaders. Families are the ones who see firsthand the benefit of Scouting for their child. District and unit volunteers conduct the campaign in order to give all Scout families the opportunity to support the Scouting program. During the months of January through April, each Pack, Troop, Crew and Post should schedule a "Family" Friends of Scouting presentation. This presentation explains to parents how our Council is financed and educates them about our facilities, camps, resources and funding needs.
---